As India's share in global energy consumption rises, ethanol production offers a viable route to energy security and reduced foreign currency outflows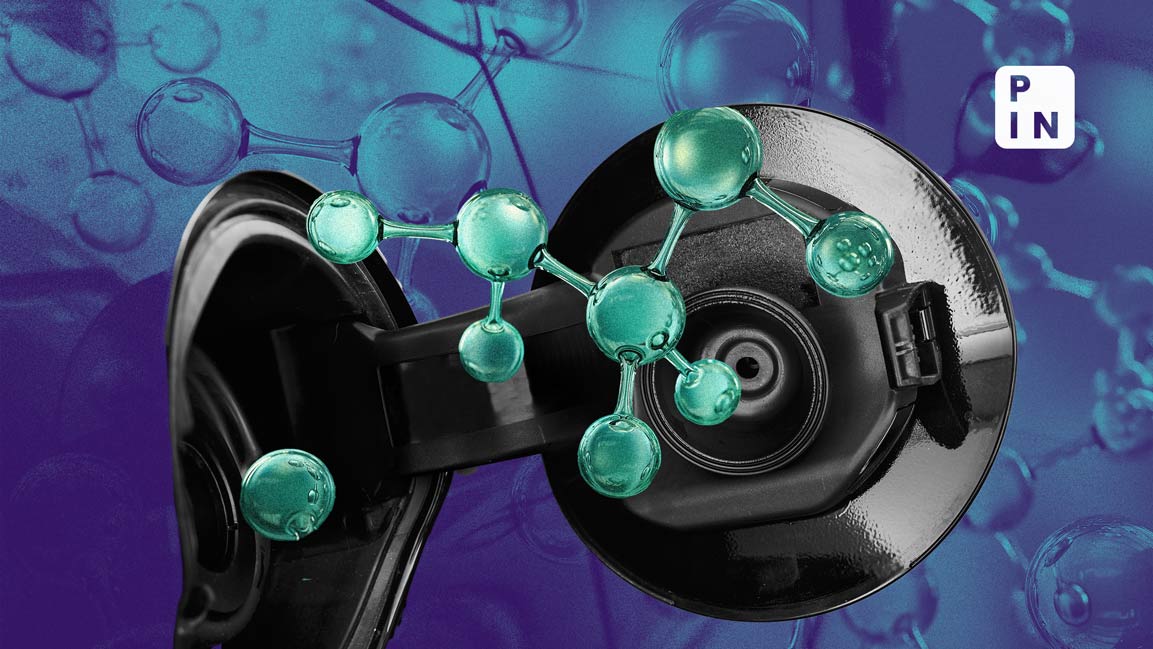 Signaling the government's intent to fast-track the transition from fossil fuels to greener variants, Nitin Gadkari, India's road transport and highways minister, last week launched a Toyota Innova-Hycross model that can run fully on ethanol.
The launch of the greener variant of Toyota's Innova-Hycross model comes after the government in February began a phased rollout of E20 fuel, or petrol blended with 20% ethanol, as part of a program to step up the use of biofuels to cut emissions and slash oil imports.
In FY23, the country imported $162.2 billion worth of crude oil, up 32% from $122.4 billion the previous year, data from the department of commerce show. In April-June this fiscal year, India imported $34 billion worth of crude.
The use of ethanol, which is extracted from sugarcane, broken rice, and other agricultural produce, is expected to help the third-largest oil-importing country reduce reliance on crude shipments and save costs.
India has seen a steady jump in the blending of ethanol content in petrol from 1.5% in 2013-14 to 11.5% by March 2023. Union petroleum minister Hardeep Singh Puri said, "This has helped us not only to make big savings in the import bills, but also has contributed to lowering of carbon emissions."
Looking at the fast uptake of E10 fuel, the government last year fast-tracked the shift to E20 fuel by five years to 2025 from 2030 earlier.
"India aims to achieve 20% ethanol blending by 2025, primarily using sugarcane. However, fluctuating sugarcane yields and rising sugar prices have led the government to explore other alternatives. With surplus rice stock no longer available due to food security concerns, ethanol producers are now relying solely on maize (corn) as a feedstock for their operations," said Shrikant Kuwalekar, an expert in commodity derivatives and agricultural value chains.
In the US, much of the corn crop goes towards ethanol production, while Brazil, the world's second-largest producer of eco-friendly transportation fuel, uses sugarcane.
Durlabh Bhanvadia, who runs Himalayas Innovative-Tech Pvt. Ltd, a second-generation (2G) ethanol bio refinery in Ahmedabad, said his facility also uses bamboo and various types of agricultural waste to produce ethanol and other byproducts.
"Any agricultural material that costs about ₹3,000 per metric ton generates a total product value of ₹100,000. Our hydraulic loading is significantly lower compared to other refineries globally, meaning less overhead, reduced energy consumption, and a more efficient plant design, all contributing to higher profits," Bhanvadia said.
Currently, almost all ethanol for petrol blending in India is produced using first-generation technology, which relies on food crops such as sugarcane, sugar, rice, and corn, said Bhanvadia, who advocates for the use of 2G technologies, where ethanol is just one of the several products produced apart from paper, pulp, bio-coal, pure lignin, and lactic acid.
India began ethanol-petrol blending as a pilot project in 2001, using ethanol derived from sugarcane during sugar production. However, progress was slow. By January 2003, the Ethanol Blended Petroleum (EBP) was introduced.
In 2006, the ministry of petroleum and natural gas mandated the sale of 5% EBP in 20 states and four Union Territories. Since then, ethanol storage capacity has expanded significantly, from 53.9 million liters in 2017 to 344 million liters by November 2022, government data showed.
The ethanol-petrol blending program has been profitable for farmers. Oil marketing firms have transferred close to ₹81,796 crore ($9.85 billion) to sugar mills for ethanol, settling debts owed to farmers. The program next plans to source excess and damaged grains for ethanol production, aligning with both farmers' and EBP goals.
"Farmers are now sowing more and more of sugar cane as because of the potential of ethanol. Today's announcement is a boon for farmers of India," Gadkari said at the launch of the flex fuel multipurpose vehicle.
Cars with flex-fuel compatibility have engines that can operate on a variety of fuel types, including blends of petrol and ethanol or methanol. Thanks to features such as fuel composition sensors, the engine adapts to any fuel ratio. These cars can use a blend containing up to 85% ethanol and are available in Brazil, the US, and Canada.
The base model of the Toyota Innova-Hycross starts at ₹19.67 lakh, or about $23,000, ex showroom.