Amazon will compete with players such as Bharti Airtel-backed OneWeb, SpaceX's Starlink, and Reliance's Jio Satellite in the satcom sector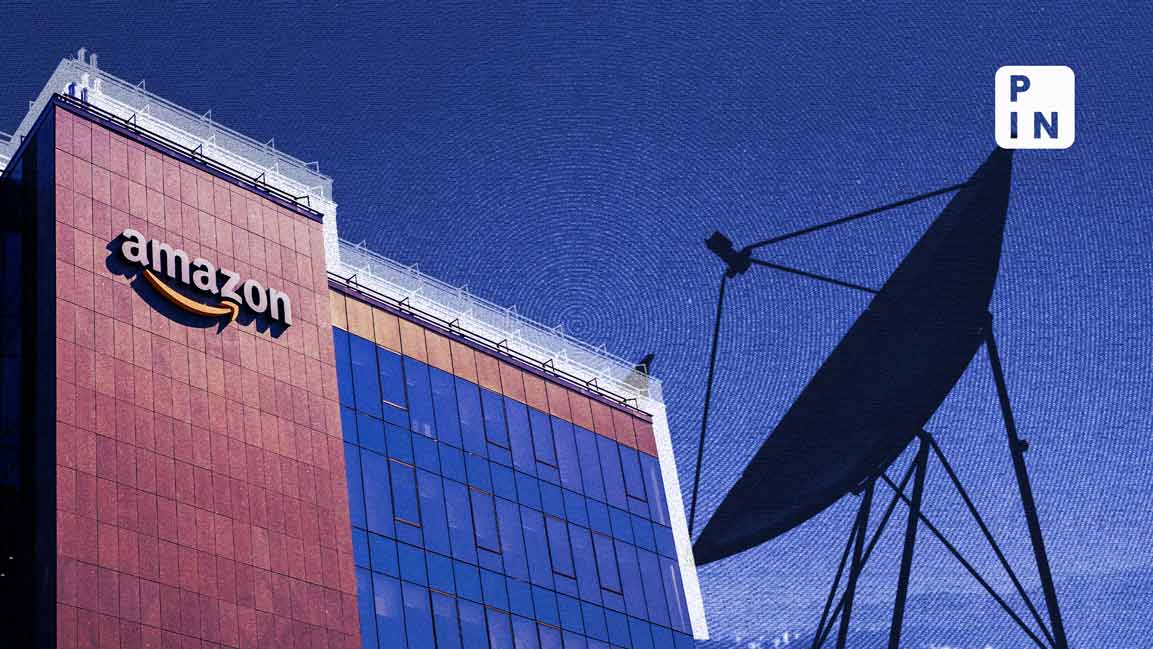 E-commerce giant Amazon is making its foray into India's burgeoning satellite communication industry, as it seeks regulatory approval from the Indian National Space Promotion and Authorisation Centre (IN-SPACe) to launch its satellite broadband service in India.
Amazon's satellite division, being launched as Project Kuiper, is planning to apply for a global mobile personal communication by satellite services (GMPCS) license with the Department of Telecommunications (DoT), the Economic Times reported.
Amazon will compete with players such as Bharti Airtel-backed OneWeb, SpaceX's Starlink, and Reliance's Jio Satellite in the satcom sector. While OneWeb and Jio Satellite have already obtained their GMPCS licenses, Starlink's application is currently under review by an inter-ministerial panel, the ET report said.
Global players are looking at India as a potential market after India's Space Policy 2023 opened the doors for private low-earth orbit (LEO) and medium-earth orbit (MEO) satellite constellation operators to provide high-speed broadband services across the country. India's Space Policy 2023, approved by the central government earlier this year, allows foreign entities to establish infrastructure and offer satellite services in India. Under the policy, IN-SPACe is the sole single-window authority for authorizing various space activities conducted by both government and private companies.
So far, two foreign companies — Elon Musk-led SpaceX and Jeff Bezos-led Amazon — have shown interest in entering the satcom sector in India. Both are also set to compete globally in the satellite internet sector although Starlink has a headstart in the market. Amazon's Kuiper was announced in 2019, the year SpaceX began deploying its first operational Starlink satellites. Amazon, on the other hand, deployed its first pair of prototype satellites — KuiperSat-1 and KuiperSat-2 —  into orbit on 6 October 2023. 
Amazon will place more than 3,200 satellites over the next six years at an estimated cost of $10 billion. Elon Musk's SpaceX already has nearly 5,000 Starlink satellites in orbit.
"We've done extensive testing here in our lab and have a high degree of confidence in our satellite design, but there's no substitute for on-orbit testing," said Rajeev Badyal, Project Kuiper's vice president of technology, before the launch of the two satellites. "This is Amazon's first time putting satellites into space, and we're going to learn an incredible amount regardless of how the mission unfolds."
Amazon intends to provide a diverse range of services to customers, delivering broadband speeds spanning from 100 Mbps to 1 Gbps through its satellite-based broadband services. The company has India firmly on its radar for the rollout of its satcom services, in addition to its global launch.