Singapore state-run investment firm diversifies portfolio by committing to startups and market leaders in emerging Indian economy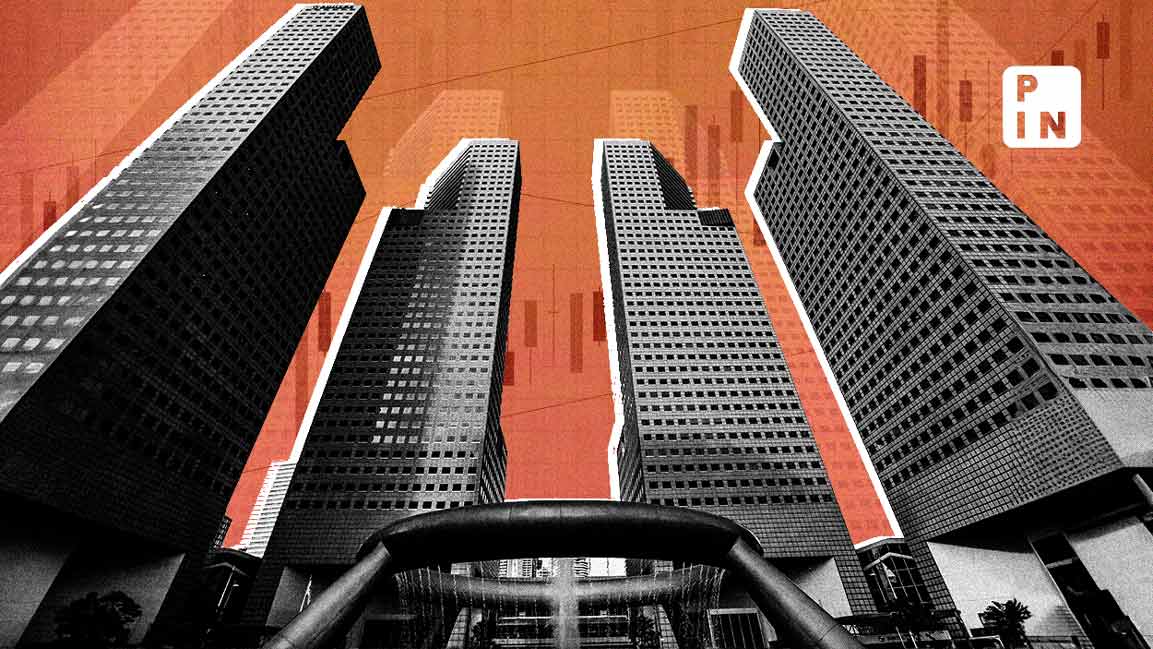 Temasek Holdings has bolstered its focus on India by stepping up investments in emerging consumer, technology, and financial services companies, even as it navigates volatile markets and a complex global investment environment, the Singapore investment firm said.
Temasek raised its stakes in companies in India, while also diversifying its portfolio with investments in market leaders and startups in emerging sectors, the firm said its annual report for the fiscal to March 2023.
Its prominent investments include subscription-based food essentials platform Country Delight, nutrition and wellness supplement manufacturer and retailer HealthKart, and mobile-first credit card issuance platform OneCard.
The firm, whose net portfolio value stood at Singapore $382 billion ($285 billion) as on 31 March 2023, has also committed to further entrenching its foothold in the country by signing an agreement to acquire a 41% stake in Manipal Health Enterprises, a leading Indian hospital chain.
Following the completion of this transaction, Temasek, combined with its wholly owned subsidiary, Sheares Healthcare Group, will hold a 59% stake in the healthcare firm, it said.
Temasek's chief financial officer, Png Chin Yee, said the firm had diversified beyond Singapore and Asia, into Europe and the Americas, as it navigates challenging times. However, the strengthening of its portfolio in India suggests a continued belief in the long-term growth prospects of the country, even amid global financial uncertainties.
Meanwhile, Temasek put up its poorest show in seven years and posted a total shareholder return of -5.07% for the year to March.
The firm invested $23 billion during the year, while divesting $20 billion, leading to a net investment of about $3 billion.
The firm said the decline was largely due to a reversal of gains from high valuations, particularly in technology, healthcare, and payments sectors as valuations decreased in a higher interest rate environment.
"The global economy remains fragile, amid intensified geopolitical developments such as US-China tensions and the effects of the Russia-Ukraine war. Monetary policy remains tight globally with high interest rates as inflation remains elevated. Global growth is likely to slow," Temasek warned in the report, adding that recession risks are looming in key developed markets, "which could be exacerbated by a culmination of shocks such as the earlier banking stress that has resulted in a slowdown in loan growth, particularly in the US."
Looking forward, Temasek's chief investment officer, Rohit Sipahimalani, expressed caution, citing a "challenging macroeconomic environment." He, however, said that the firm was committed to aligning its investments with long-term structural trends in a bid to build a resilient and forward-looking portfolio.
The commitment to India aligns with the firm's strategy of investing in digitalization and the future of consumption, two sectors that have witnessed significant growth in the country, it said.
The Singapore firm also said it is deeply committed to sustainability, making it a core aspect of all operations, including its long-term value delivery and portfolio shaping.
Sustainability commitment extends to generating positive impacts for underserved communities, Temasek said, adding that its strategic partnerships and direct investments, such as the one in SarvaGram, aim to foster sustainable returns while benefiting these communities, especially in Asia.
SarvaGram provides financial and productivity enhancing solutions to rural households in India.