Technology, especially apps that train, educate, and assist professionals and amateurs in pursuing adventure sports, is slowly and steadily gaining market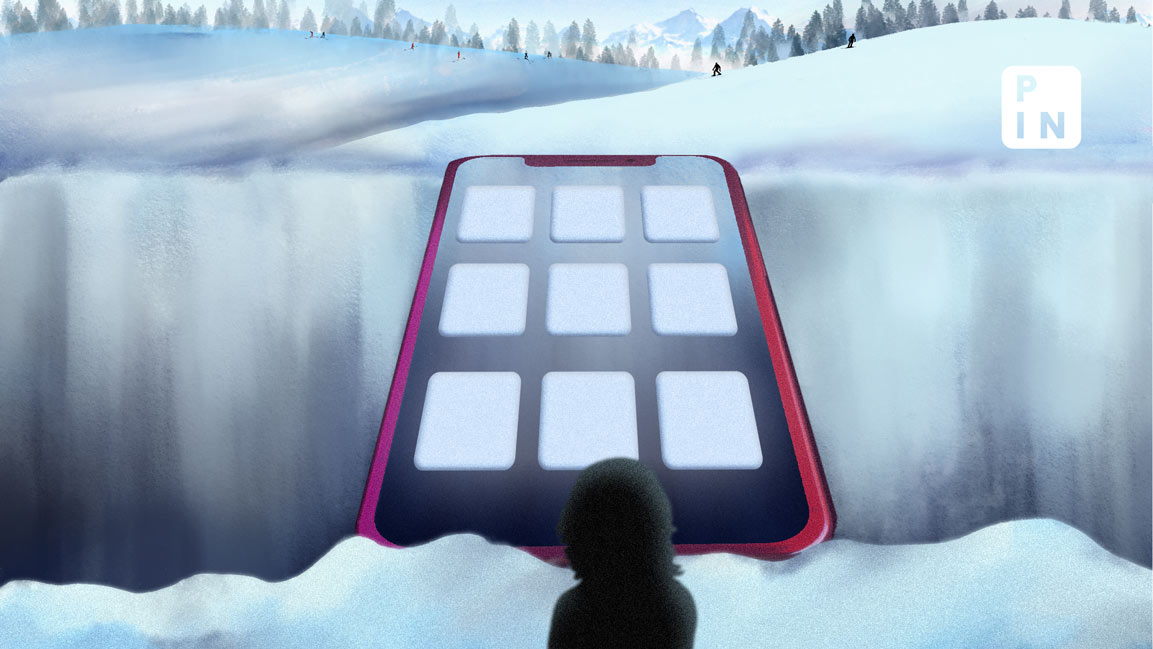 In the 1985 American Oscar-winning film Out of Africa, the protagonist, baroness Karen Blixen, is shown to have a great fondness for adventure. Living in Nairobi with her Swedish husband during World War I, she embarks on an expedition to supply medical essentials to the militia. Lost, hassled, and almost attacked by wilderness, her adventure takes a positive turn when she is gifted a compass by a friend. The compass becomes her guide and companion, helping her reach her destination, and return safely.
Flash forward to 2017. Mountaineer Prakriti Varshney, who had already conquered  Everest and Makalu, found herself in a testing situation. At Pin Valley National Park in Himachal Pradesh, accompanied by a porter and her mountain dog, the expeditioner realized that the weather was turning adverse, which soon culminated in a cloudburst. "I saw a landslide right in front of my eyes. We made it through somehow; but that day I wished I had some sort of device that could have helped me check the forecast beforehand," she shares. "Or maybe I could have informed my family about my whereabouts."
Mountains are unpredictable, and such experiences are not unfamiliar. However, with the right technology, there are opportunities for risk mitigation.
In recent years, the adventure sports segment has carved out its own niche market in India, with adventure tourism projected to grow at a compound annual rate of 20% to $1.2 million by 2028, according to Allied Market Research. Technology, especially apps that train, educate, and assist professionals and amateurs in pursuing adventure sports, is slowly and steadily gaining market share. 
Varshney now relies on her Garmin inReach Mini 2 device and the Garmin Explorer app to check weather forecasts, maintain traceability, and occasionally for navigation. During her recent expedition to Makalu, the fifth-highest mountain in the world, her family was able to track her through the app, though her device ran out of charge eight hours into the climb.
Varshney says that when she bought the inReach device a few years ago for $600, it was not available in India. That accessibility and affordability still may be a concern for many. Like most sportspersons and athletes, she also trusts her Garmin watch for basic fitness checks. "(I can track) how many kilometers I walk, my heart rate, how is my body feeling, have I acclimatized enough, if not, should I hydrate," she explains. 
Apps, an aide on active duty
Apps have become valuable aides in the world of adventure. India, being one of the most mountainous countries, offers endless opportunities for seeking and pursuing adventure sports. While better-known climbers like Varshney may have the means to self-fund or crowd-fund expeditions, others rely on sponsorships. Apps are now paving the way even for securing sponsorships.
Shravan Kumar, an Alpine climber from Mangalore, who now calls Manali his home, has been relying on the PeakVisor app during climbs. As an alpinist since 2015, he shares his experiences, shedding light on the distinction between mountain climbing and alpine climbing. 
"In India, people think of mountain climbing as an expedition and very few know about alpine climbing. Both are different. In an expedition, climbers are accompanied and assisted by guides or sherpas. But in alpine climbing, it is only the lead climber who finds and discovers new trails and then hikes up on their own," says Kumar.  
Before using the app, Kumar would need to conduct reconnaissance trips to the base point to determine the best route and set up ropes for climbing. In such cases, he says, the accuracy rate is typically around 20%. 
There could be hidden crevices that may slow down the hike. But with the app, he can identify mountains, and get a 3D view of the trails, passes, and even mountain huts. He can also record and log climbing, while monitoring time, height, elevation, and blood pressure. 
Kumar is now planning to climb the Reo Purgyil, a mountain peak at the southern end of the Zanskar Range in the western Himalayas. An Alpine climb to this peak, Kumar says, has never been attempted before.
If successful, recording and logging details of this climb may further help him gain sponsorship. "I am going to use the PeakVisor app to record climb details. Once I finish, I may use the data to seek sponsorships."
However, while he appreciates the benefits of his tech aide, as a wise adventurer and learner, he is also aware of the challenges that come with technology.
"One needs to be sure that the 3D map is updated and trustworthy. Recently, when I trekked to Beas Kund, I found the trail inaccessible midway as the bridge connecting the trail was washed away. The map did not reflect this change," Kumar narrates.
Denis Bulichenko, the founder of Italy-based Routes Software S.R.L., which developed the PeakVisor app, acknowledges "most challenges are still ahead of them."
"Mostly we see Europeans and Americans exploring the country with our app, but recently the community of Indian adventurers has also started to grow," Bulichenko says via email.
"Gaining trust takes a lot of time. And even to get to the point of starting to gain trust, it is needed to adapt the product to local specifics. Important things for a digital outdoor product in India differ a lot from those in the Alps, the US, or Taiwan. For now, we are trying to get as much feedback as possible from local mountaineers and improve the product for specific needs in the region," he says. 
Man with machine, a complementary effort
The vastness and enigma of the Indian outdoors can be explored through the skies, mountains, land trails, and waters. While being physically active and mentally alert are prime prerequisites, technology, and applications can serve as useful aides in pursuing a passion, but they can never be a substitute for human intelligence and community interdependence.
For professional surfers who explore perilous seas and oceans, the MagicSeaweed (or Surfline) app is a useful tool. The app provides crucial details such as wave height, wind intensity, weather, water temperature, tide, the height of the swell, and the interval between waves. 
Akshay Chuttar, a trainer at the Mumbai Surf Club who has surfed in both Indian and international waters, states that Surfline is a useful tool, but one cannot ignore the fact that it serves as a complement rather than a replacement.
"If it's a popular beach, the accuracy of data is usually high; but at lesser-known beaches, the data may only be 60-70% accurate," Chuttar says. Consulting with lifeguards or local people can help to some extent, and communication within the community is always within reach. However, certain precise and useful metrics can only be made available through technology. "It's not an alternative but complementary," he says.
For Chuttar, relying on the app is significant in organizing and planning his surf classes. "People come from all over Mumbai. Tracking the weather, wave, and wind intensity can help me decide what kind of lesson to offer," he says. These details are crucial, as inaccurate information and rough weather could result in wasted time, which is precious in a metro, and may require declaring a forced day off.
Beyond adrenaline rush and thrilling vacation
While India has several market aggregator apps that encourage travel and outdoor activities, these have so far not ventured beyond selling clothing, gear, and destinations.
Conversations about adventure sports are limited to terms such as adrenaline junkie, crazy, and thrill-seeking. Words such as patient, persistent, and pragmatic, seldom find their way into the list of attributes associated with adventure sports enthusiasts. However, determined and dedicated pursuit of adventure sports takes years of practice, discipline, and both inner and outer strength.
Donarun Das, a certified scuba diving instructor and the managing director of Temple Adventures in Puducherry, shares that diving is not merely thrill-seeking. "It involves hard work, commitment, and responsible behavior," says Das, who is also an underwater cave explorer and a deep technical diver.
Das, along with his tech team, has made products tailored to the needs of Indian water sports. They built two apps for diving under Dash & Sims. One app, Diver's Dashboard, helps with logging, planning, and booking dives, and registering equipment. The other, Virtual Divers International, is used for diving simulation.
Das, an alumnus of the National Institute of Technology in Silchar, Assam, and a web developer, says there are several challenges in developing tech for adventure sports. 
"When you tell a developer to make a search engine, they can do it because they have used Bing, Google, etc; they know the parameters, the architecture. But if you tell them to make a diving simulation app, they cannot because they have no idea about it," he says. "Developers are not generally divers. So that bridge of not being a subject matter expert comes in the way. Unless one has high level, instructor-level domain-specific experience, knowing what it is like to train in something, it gets difficult to make an app about diving."
As more outdoor enthusiasts with relevant tech expertise sincerely pursue their sports of interest, this gap can be narrowed down.
There is huge potential for innovation in technology, says Das. "Worldwide, innovative technology is being built or made available. For example, the O'Dive sensor can detect microbubbles in the body after a dive, which is a significant breakthrough in diving safety and technology. However, it is still largely inaccessible because of the cost and the technology still being in the nascent stage. The scope of technology is limitless, but ensuring its reliability requires investment and time."