Dive into this week's top picks in film and TV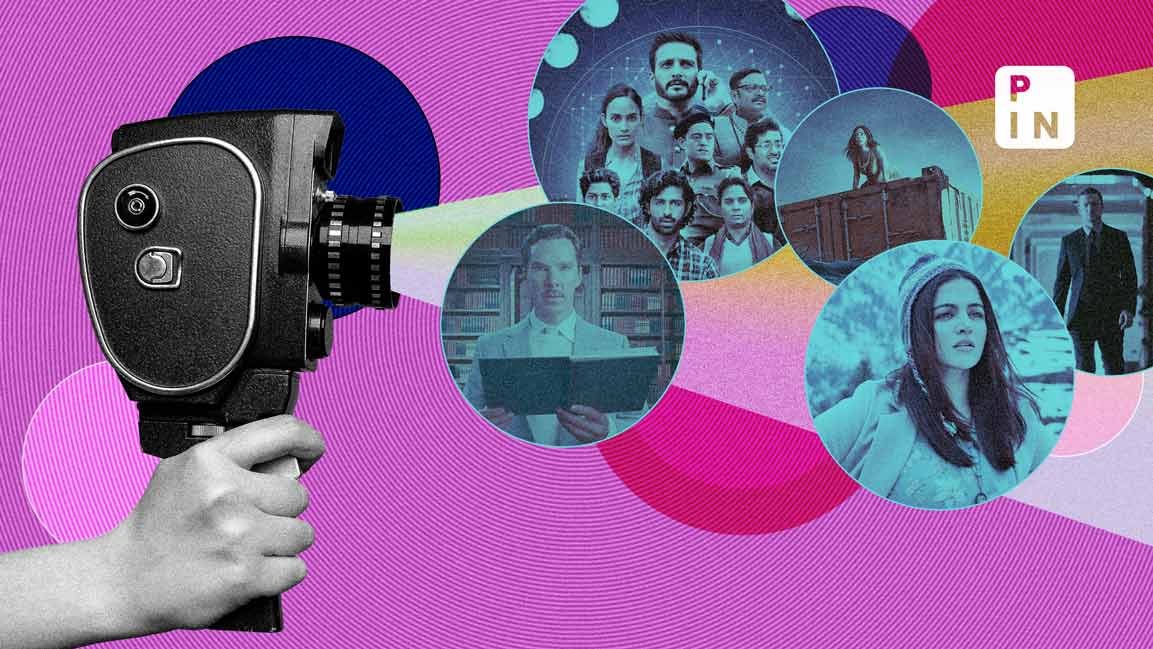 From riveting storytelling to mind-bending thrillers, this week has something for everyone. Some of the hottest new releases at a glance:
The Wonderful Story of Henry Sugar, The Swan, The Rat Catcher, and Poison:
Wes Anderson, the master of whimsical storytelling and saturated frames, has once again graced us with a bout of creativity, four short films at a time. Resembling a book that you simply can't put down, this series of short films — adapted from Roald Dahl's short stories — made in collaboration with Netflix will transport you back to the heartfelt and inspiring storytelling that Dahl is most known for.
Starring: Ralph Fiennes, Dev Patel, Benedict Cumberbatch, Ben Kingsley, Rupert Friend, and Richard Ayoade
Where to watch: Netflix
Reptile:
Music video director Grant Singer's debut feature is a crime thriller that delivers on multiple counts.
After the murder of a young real estate agent, a seasoned detective strives to unearth the elusive truth in a case where appearances deceive, ultimately dismantling the illusions that have shrouded his own life.
The atmospheric tension induced by Singer catches us chasing the story at the edge of our seats as it builds up to a conventional showdown, but Singer's adept direction adds the necessary stability to make it effective.
Starring: Benicio del Toro, Justin Timberlake, Alicia Silverstone, Eric Bogosian, Ato Essandoh, Domenick Lombardozzi, and Michael Pitt
Where to watch: Netflix
Nowhere:
This Spanish-language survival thriller film directed by Albert Pintó follows a pregnant young woman named Mia, fleeing a war-torn country and seeking refuge by concealing herself in a maritime container aboard a cargo ship. Amidst a fierce storm, Mia unexpectedly goes into labor while adrift at sea, and she must now battle the elements to ensure her survival and that of her newborn child.
While adhering to the conventions of the genre, the narrative takes on an immediately captivating humanitarian undertone. With an innovative script that cleverly presents solutions within the given circumstances and emotionally charged performances, the film delivers both excitement and depth.
Starring:  Anna Castillo and Tamar Novas
Where to watch: Netflix
Choona:
Unconventional allies coming together to take down a common adversary, Choona is a heist drama interlaced with humor.
Created, written and directed by Pushpendra Nath Misra, the narrative of the series centers around a former gangster who transitions into a political figure, amassing a host of enemies along the way. The crux of the tale lies in the pivotal role played by those within his inner circle of friends, as they become instrumental in his eventual downfall.
Starring: Jimmy Shergill, Aashim Gulati, Arshad Warsi, Vikram Kochhar, Namit Das, Chandan Roy, Gyanendra Tripathi, Monika Panwar and Niharika Lyra Dutt
Where to watch: Netflix
Charlie Chopra & The Mystery Of Solang Valley:
Vishal Bhardwaj returns to the director's chair with an exciting new murder mystery, an adaptation of Agatha Christie's acclaimed work, The Sittaford Mystery.
A master of adaptations, Bhardwaj now brings to life the characters of the acclaimed novelist of memorable whodunit novels, after adapting the stories of Shakespeare and Ruskin Bond.
Nestled in the picturesque mountains of Himachal Pradesh in northern India, this series embarks on the compelling journey of detective Charlie Chopra as she endeavors to unravel a mysterious murder, aided by her trusty sidekick, Sitaram.
Starring: Wamiqa Gabbi, Priyanshu Painyuli, Naseeruddin Shah, Neena Gupta, Ratna Pathak Shah, Gulshan Grover, Lara Dutta, Chandan Roy Sanyal and Paoli Dam
Where to watch: SonyLIV
King of Kotha:
Marking the debut of director Abhilash Joshiy, King of Kotha is an Indian Malayalam-language film which narrates a tale unfolding in the fictional town of Kotha, circa 1996, nestled close to the Kerala-Tamil Nadu border and notorious for its criminal underworld.
Kannan Bhai and his crew are key figures in a city besieged by criminal activity. The movie delivers an electrifying spectacle, showcasing adrenaline-pumping action sequences and remarkable stunts.
Starring: Dulquer Salmaan, Shabeer Kallarakkal, Prasanna, Gokul Suresh, Aishwarya Lekshmi, Nyla Usha, Chemban Vinod Jose, Shammi Thilakan, Saran, Shanthi Krishna, and Anikha Surendran
Where to watch: Disney + Hotstar
Forgotten Love:
Helmed by Michal Gazda, this Polish Netflix original is a timeless tale centered around Professor Rafal Wilczur, a respected surgeon, who, abandoned by his wife, becomes the target of a mugging, which injures him so, that it leads to amnesia.
This story is inspired by the iconic Polish novel "Znachor" (also known as "The Quack"), authored by Tadeusz Dołęga-Mostowicz. It has been adapted for the screen twice, first in 1937 under the direction of Michał Waszyński (released the same year as the book) and then in 1982 by Jerzy Hoffman.
The film features a pre-war Polish landscape that is breathtaking, and stunning scenery whenever the film ventures beyond the city limits. The exquisite vintage cars impart an immediate sense of classic charm. The hair and makeup are impeccably done, adding to the overall authenticity of the time period.
Starring: Leszek Lichota, Maria Kowalska, Ignacy Liss, Anna Szymanczyk, Izabela Kuna
Where to watch: Netflix