The IPOs come following a sharp recovery in the global markets, easing US bond yields, and strong domestic institutional inflows.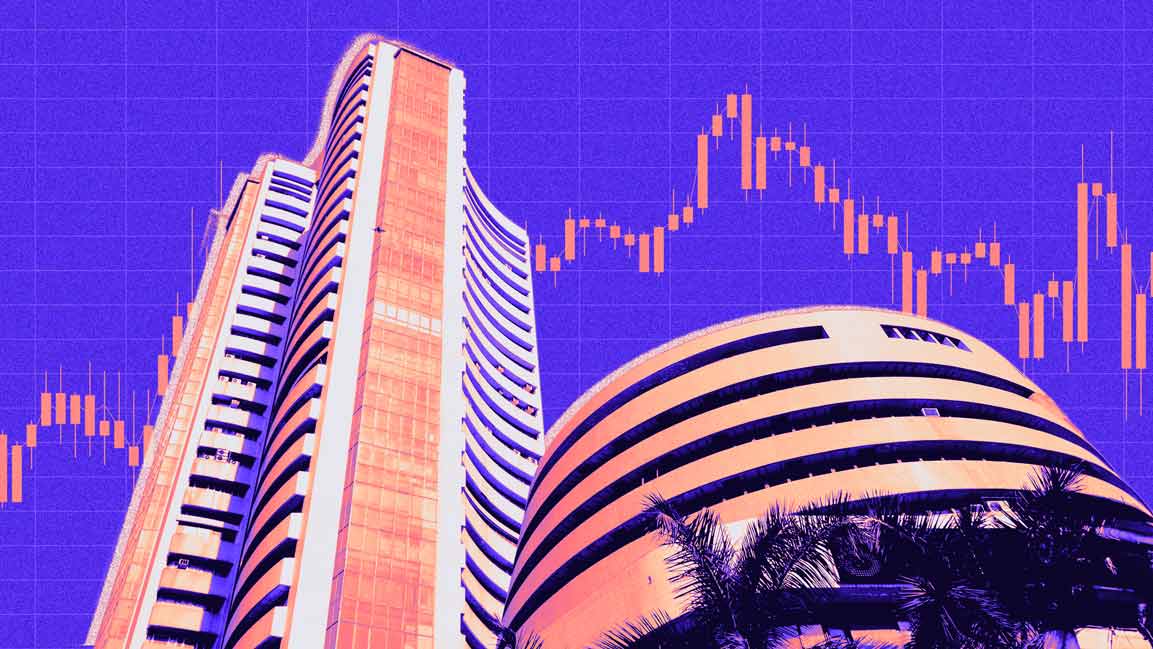 Five companies are looking to raise up to ₹7,000 crore, or $840 million, from the primary markets, beginning Tuesday, in a flurry of initial share sales that are scheduled for this week.
Investors are keenly awaiting the initial public offerings (IPOs) of Tata Tech, the first such share sale from the Tata group stable in 20 years, followed by those of Indian Renewable Energy Development Agency, Fedbank Financial Services, Gandhar Oil Refinery and Flair Writing Industries.
The IPOs come following a sharp recovery in the global markets, easing US bond yields, and strong domestic institutional inflows.
A look at the IPOs in store this week:
Tata Technologies
Open: 22 November
Close: 24 November
Issue price: ₹475-500
Listing date: 5 December
Issue size: ₹3,042.52 crore
Tata Technologies will enter the primary market with a price-to-earnings ratio lower than peers KPIT Technologies, Tata Elxsi, and L&T Technology Services. Incorporated in 1994, global engineering services company Tata Technologies offers product development and digital solutions, including turnkey solutions, to global original equipment manufacturers and their tier-I suppliers. The company enjoys the confidence of investors like TPG Raise Climate SF Pte and Ratan Tata Endowment Foundation.
Flair Writing Industries
Open: 22 November
Close: 24 November
Issue price: ₹288-304
Listing date – 5 December
Issue size: ₹593crore
Incorporated in 1976, pen maker Flair is involved in developing and manufacturing writing instruments. With funds from the IPO's proceeds, the company intends to set up a new manufacturing facility in Valsad, Gujarat, and fund its working capital requirements and its subsidiaries, FWEPL and FCIPL. The company recently diversified into housewares, steel bottles, and appliances. With demand for education and office supplies showing good growth prospects, the IPO seems promising for long-term growth, analysts said. Investors may need to watch out for competition from other players and digitalization trends.
Gandhar Oil Refinery
Open: 22 November
Close: 24 November
Issue price: ₹160-190
Listing date: 4 December
Issue size: ₹500.69 crore
Gandhar Oil, a niche player in white oils catering to consumer and healthcare industries, is coming with its maiden IPO. The company proposes to utilize the net proceeds from the issue to extend a loan to its overseas subsidiary Texol, fund capital expenditure for expansion of its Silvassa plant, invest in its Taloja plant and for growth in capacity of white oils by installing blending tanks. The company's diversification into personal care and healthcare products is a strategic move, potentially cushioning it against the volatile oil market. The oil refining sector is sensitive to global economic shifts, and stringent environmental regulations may impact the company's growth trajectory.
Indian Renewable Energy Development Agency ( IREDA )
Open: 21 November
Close: 23 November
Issue price: ₹30-32
Issue size: ₹2,150.21 crore
Incorporated in March 1987, Indian Renewable Energy Development Agency Ltd is a public limited government company administratively controlled by the Ministry of New and Renewable Energy. In FY 2021-22, IREDA achieved the highest-ever loan sanctions of around ₹23,921.06 crores and loan disbursements of ₹16,070.82 crores. IREDA is a financial institution actively promoting, developing, and extending financial assistance for new and renewable energy projects, from project conceptualization to post-commissioning. With this IPO, IREDA intends to augment its capital base to meet future capital requirements and onward lending. With its focus on renewable energy financing, IRDEA will become the first government-run company to launch its IPO since LIC. Though a global shift towards sustainable energy exists, this sector may face possible headwinds from policy changes or technological advancements that influence IREDA's performance.
Fedback Financial Services
Open Date: 22 November
Close Date: 24 November
Issue Price: 133- 140
Listing Date -5 Dec 2023
Issue Size – ₹1,092.26 crore
Fedbank Financial Services Ltd provides gold loans, home loans, loans against property (LAP) and business loan services. Fedbank is a retail-focused non-banking finance company (NBFC). It focuses on MSMEs and emerging sectors in highly competitive and subject-to-regulatory risk NBFC space. Investors will likely weigh these factors against the company's growth potential and strategic positioning within the Federal Bank's ecosystem. With this IPO, this NBFC aims to augment the company's tier-I capital base to meet the company's future capital requirements arising from the growth of the business and assets.