Bank deposits and high-value purchases such as gold and real estate may soar as the currency note makes it way back to treasury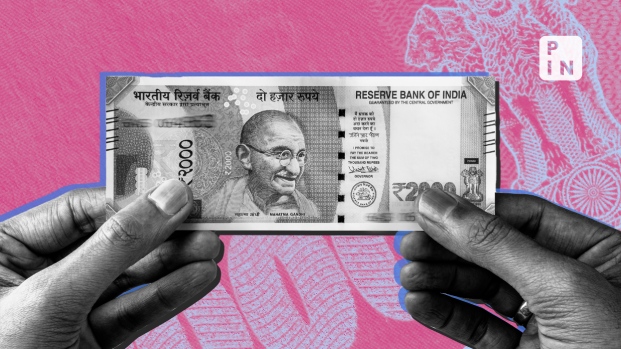 The Reserve Bank of India's (RBI) move to withdraw its highest value currency note ₹2,000 (about $24) has raised many eyebrows, but the transition appears to be less severe than the 2016 demonetization, which abruptly invalidated ₹500 and ₹1,000 notes. The extended timeline and smaller volume of cash involved in the current process significantly reduce the potential for economic disruption compared to the previous instance, where 86% of cash was pulled out of circulation overnight.
In contrast, the notes being withdrawn by the end of September this year constitute about 10.8% of the currency in circulation, totaling 3.62 trillion Indian rupees. Initially introduced after the 2016 demonetization to replenish cash in circulation, RBI halted the printing of the ₹2,000 notes in 2019. RBI had said that the notes were not frequently used in transactions.
Financial sector experts that Press Insider spoke to said bank deposits may see a spike in the short term as these notes re-enter the system.
Karthik Srinivasan, senior vice-president and group head of financial sector ratings at ICRA, a ratings company, said, "As seen during the demonetization era, we expect deposit growth at banks to improve marginally in the near term. This will ease pressure on deposit rate hikes and may result in moderation in short-term interest rates,"
Moreover, liquidity in the system is also expected to jump, said analysts. "As the ₹2,000 notes come back into banks, we will see a reduction in cash in circulation, and that will in turn help boost banking system liquidity," Zubair Ahmad, a financial services analyst who was formerly with HDFC Bank, said.
Samiran Chakraborty, managing director and chief economist of Citigroup in India, wrote in the Hindustan Times on Thursday: "If the ₹2,000 notes are converted into smaller denominations, there is no impact on overall currency in circulation; but in case these are deposited in bank accounts, cash in the system will drop immediately and bank deposit growth will pick up".
High-value purchases are likely to see a spurt, with discretionary spending on durables, gold, and real estate seeing a boost, according to jewelers, consultants and analysts. Some petrol retailers have also reported a spurt in receipt of the high-value note, as it is still legal tender.
"I think this withdrawal will not create any big disruption for the business section of the country as the notes of smaller quantities are available in sufficient quantities," Surinder Mehta, a spokesperson for the India Jewellers Association, told Press insider.
Some banks and jewelers said they are keeping copies of ID cards from people using, or exchanging the notes, even though RBI has not explicitly required a record of the returned notes.
Kamal Jain, president of the Delhi Jewellers Association, said: "We are keeping records of the notes we receive from customers to be at the safer end. Additionally, there are laws in place to deal with cash amounts between ₹50,000 and ₹200,000, so we do not face any issues this time to handle cash from our customers."
Meanwhile, the increased use of digital transactions on the government's Unified Payments Interface (UPI)–a real-time payment system developed by the National Payments Corporation of India–could be one reason why RBI is confident about removing the ₹2,000 note without disrupting the economy.
A cashier at a Reliance Jio departmental store in South Delhi said, "In the past seven to eight years, the scope of digital transactions in the country has expanded significantly. Like all other businesses, we also receive the bulk of payments through digital transactions. I have received three notes (₹2,000) since the RBI announcement, and I faced no issues in depositing the money in the bank."
Kaumudi Kashikar Gurjar contributed to the story.