Goods exports rose 6.2% to $33.57 billion, while festive demand boosted imports by 12.3% to $65 billion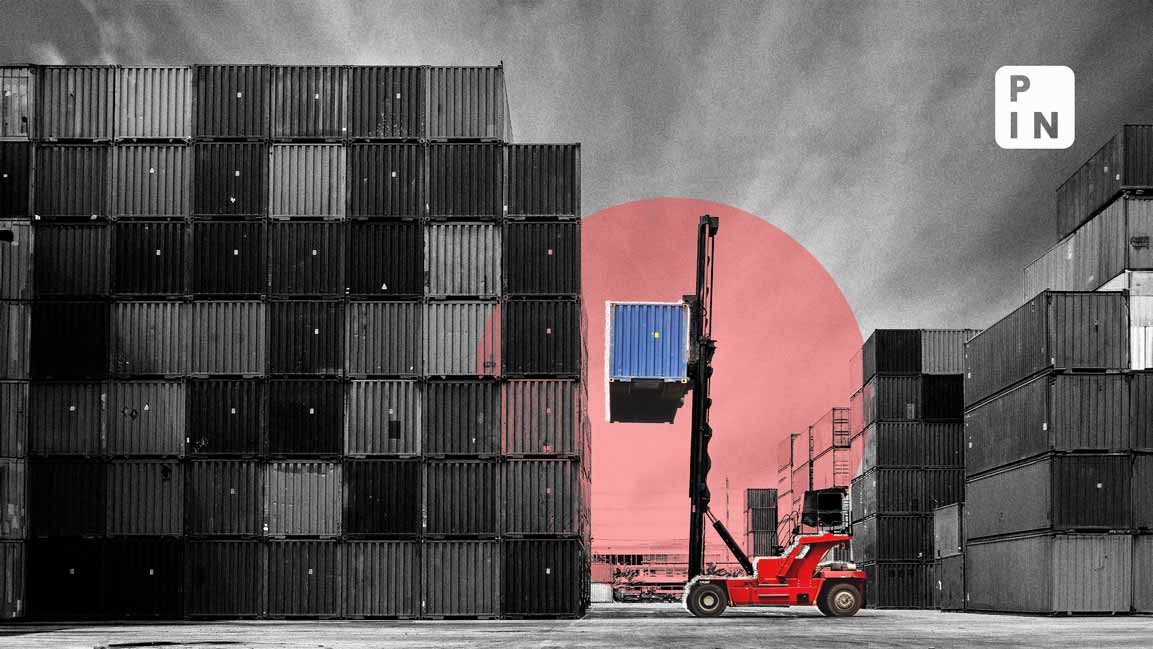 India's merchandise exports grew 6.2% year-on-year in October to $33.57 billion, while the trade deficit ballooned to a record high of $31.46 billion, government data showed.
Gold imports in October, ahead of Diwali which fell in November this year, almost doubled to $7.2 billion, stretching the overall trade gap beyond what a Reuters poll of economists had forecast at about $20 billion.
The festive demand also boosted imports by 12.3% to $65 billion, primarily led by petroleum products, electronic goods and gold. Oil imports rose 8% to $17.6 billion during the month, while those of electronic items jumped 26% to $7.8 billion.
The widening gap in goods trade is likely to increase the current account deficit, which could put pressure on the rupee, analysts said.
The significant rise in imports is worrying and needs to be carefully analyzed to understand the reasons and their implications, Federation of Indian Export Organizations president A. Sakthivel said.
Despite the concern over increased imports, Sakthivel pointed to a positive aspect. "The import of gold has risen by 90% to over $7 billion in value. This increase in gold imports may lead to a boost in jewelry exports in the coming months," Sakthivel said, implying that more gold available in the country could mean more raw material for jewelry makers, potentially increasing the production and export of gold jewelry.
Overall exports rose 9.43% to $62.26 billion from $56.90 billion in the same month last year. Exports of non-petroleum and non-gems and jewelry products grew 11.74% to $24.57 billion from $21.99 billion.
The key contributors to India's export growth during the month included drugs and pharma, engineering goods, electronic goods, cotton and iron ore products, ceramic and glassware, and meat and dairy products, government data showed.
Exports of drugs rose 29% to $2.42 billion from $1.87 billion last October, while engineering goods exports rose 7% to $8.09 billion.
Agricultural exports saw growth across categories as cereal preparations and miscellaneous processed items grew 41%, oil seeds by 30%, fruits and vegetables by 24%, spices by 11%, coffee by 8%, and cashews by 3%.
On the services front, exports in October were valued at $28.70 billion, up 13% from $25.30 billion a year ago, while service imports increased 6% to $14.32 billion from $13.51 billion over the same period a year ago.