Indian conglomerates partner with semiconductor firm to build AI infrastructure and help foster generative AI startups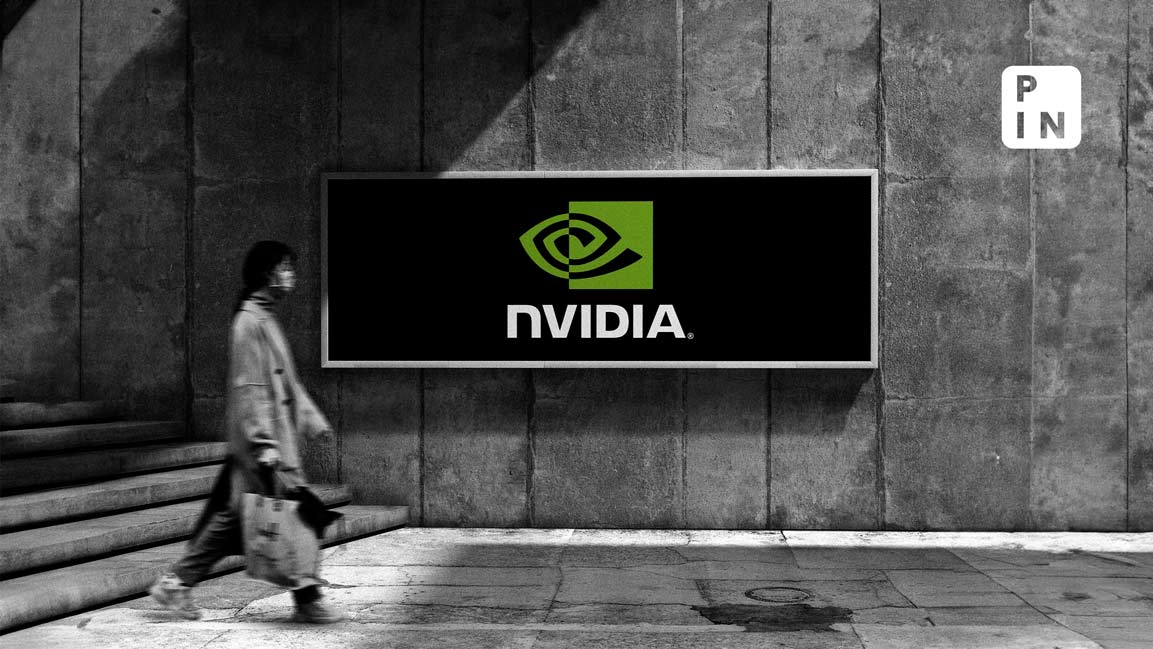 US semiconductor maker NVidia Corp. announced separately it has tied up with Reliance Industries Ltd (RIL) and the Tata group—two of India's biggest conglomerates—on artificial intelligence (AI).
While Nvidia has teamed up with Tata group firms to deliver AI computing infrastructure and platforms for developing AI solutions, the chip maker has tied up with RIL to develop a foundational large language model (LLM) trained on the nation's diverse languages and tailored for generative AI applications.
A foundational LLM is a sophisticated AI system trained on vast amounts of text data to understand and generate human-like text, while generative AI applications are tools that can create new, original content based on the patterns and information they have learned during training.
With both Reliance and Tata, Nvidia said it will work to build AI supercomputers powered by its next-generation Nvidia GH200 Grace Hopper Superchip.
Group firm Tata Communications and Nvidia will develop an AI cloud in India that will enable enterprises to transfer data at high speeds, Nvidia said in the release.
"The global generative AI race is in full steam," said Jensen Huang, founder and chief executive of Nvidia. "Data centers worldwide are shifting to GPU (graphics processing unit) computing to build energy-efficient infrastructure to support the exponential demand for generative AI."
"We are delighted to partner with Tata as they expand their cloud infrastructure service with NVidia AI supercomputing to support the exponential demand of generative AI startups and processing of LLMs," Huang said.
Another Tata group firm Tata Consultancy Services will tap this AI infrastructure and capabilities to build and process generative AI applications.
The tie-up with Nvidia will help TCS collaborate with clients to reimagine its AI-first approach and upskill its 600,000-strong workforce, the companies said.
Tata Sons chairman N. Chandrasekaran said: "The advancements in AI have made focus on AI a central priority in governments, industries and society at large. The impact of AI and machine learning is going to be profound across industries and every aspect of our lives. This is a key transformational trend of the decade and every company must prepare to make this AI transition."
"Our partnership with Nvidia will democratize access to AI infrastructure, accelerate build-out of AI solutions and enable upgradation of AI talent at scale. Tata group's presence across sectors, coupled with Nvidia's deep capabilities offers numerous opportunities for collaboration to advance India's AI ambition," Chandrasekaran added.
For Reliance, NVidia will offer its telecom arm, Reliance Jio Infocomm, access to its AI supercomputing service in the cloud, Nvidia DGX™ Cloud. In turn, Reliance will create AI apps and services for its 450 million Jio customers and provide energy-efficient AI infrastructure to scientists, developers and startups, the company said
AI can help rural farmers interact via cell phones in their local language to get weather information and crop prices. It can help provide, at massive scale, expert diagnosis of medical symptoms and imaging scans where doctors may not be immediately available. AI can better predict cyclonic storms using decades of atmospheric data, enabling those at risk to evacuate and find shelter, the release said.
The AI infrastructure will be hosted in AI-ready computing data centers that will eventually expand to 2,000 megawatts. Execution and implementation will be managed by Jio, which has extensive offerings and experience across mobile telephony, 5G spectrum, fiber networks and more.
"We are delighted to partner with Reliance to build state-of-the-art AI supercomputers in India," said Huang. "India has scale, data and talent. With the most advanced AI computing infrastructure, Reliance can build its own large language models that power generative AI applications made in India, for India."
"As India advances from a country of data proliferation to creating technology infrastructure for widespread and accelerated growth, computing and technology super centers like the one we envisage with Nvidia will provide the catalytic growth just like Jio did to our nation's digital march," RIL chairman Mukesh Ambani said.
"At Jio, we are committed to fueling India's technology renaissance by democratizing access to cutting-edge technologies, and our collaboration with NVidia is a significant step in this direction," Reliance Jio Infocomm chairman Akash Ambani said.