The US mission has already surpassed the total number of visas processed in the whole of 2022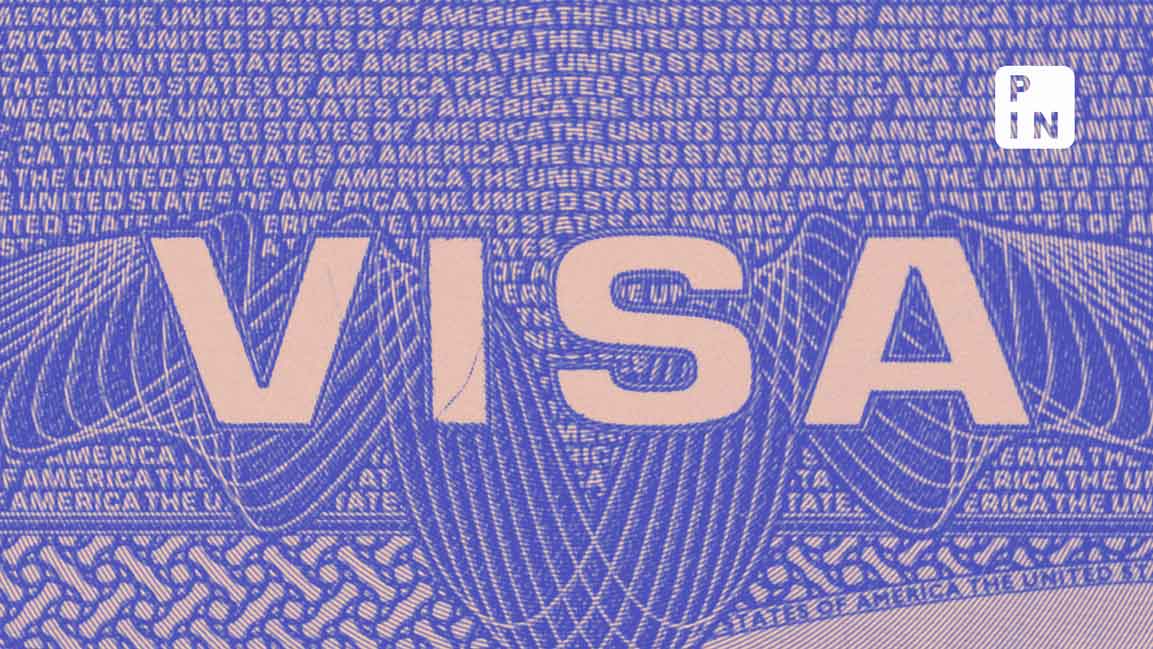 The US mission in India has processed a record 1 million visa applications in the past nine months, US ambassador to India Eric Garcetti said in a message on X.
The mission in India has already surpassed the total number of visas processed in 2022, and is processing almost 20% more applications than in pre-pandemic 2019, a release issued by the US embassy in India said.
The announcement comes three days after the US mission said it issued a record number of more than 90,000 visas to Indian students this summer, adding that between June-August, one in four student visas worldwide was issued to Indians.
US visa wait times
Until last year, Indians wanting to travel to the US had to wait more than 500 days to book a visa appointment.
The average wait time for Indians to secure visitor visa appointments at the embassy in New Delhi and the consulates in Mumbai, Hyderabad, and Chennai was no less than 510 days, information released by the US Department of State-Travel said.
Indians seeking US visa appointments in New Delhi had to wait 582 calendar days, 587 days in Kolkata, 580 days in Mumbai, 510 days in Hyderabad and 513 days in Chennai.
As on 28 September, the wait time for a B1(business)/B2(tourist) visa interview appointment was 499 days in Hyderabad, 512 days in Chennai, 533 days in Delhi, 576 days in Mumbai and 542 days in Kolkata.
Visa backlog building up
The backlog is so long that the US mission has instructed its consulates in other countries to set aside non-immigrant visa appointments for Indians, The Times of India reported this month, adding that Indian visa applicants could secure visa appointments in just three days in Frankfurt, Germany.
In the video announcing the processing of 1 million visa applications, Garcetti said the US-India bilateral relationship is one of the most critical ones in the world. "We will continue our record-setting volume of visa work in the coming months to allow as many Indian applicants as possible to travel to the US and experience the US-India friendship firsthand."
Last calendar year, more than 1.2 million Indians visited the US, the US embassy said in the release. Indians represent over 10% of all visa applicants, including 20% of all student visa applicants and 65% of all 'H' and 'L' category (employment) applicants, the release said.
Expanding resources
Considering the continued high demand for US visas, the US embassy has expanded its staffing to facilitate more visa processing than ever before, from making capital improvements to existing facilities like the US consulate in Chennai and inaugurating a new consulate building in Hyderabad.
To increase efficiency, the mission has extended the interview waiver eligibility to new visa categories and is utilizing remote work to allow staff worldwide to contribute to Indian visa processing.
The US embassy plans to implement a pilot program to allow domestic visa renewal for qualified 'H' and 'L' category visa applicants, it added.
Prime Minister Narendra Modi and US President Joe Biden had issued a joint statement during the latter's visit to India stating that the US and India share a 'close enduring' partnership.
The US embassy had increased the application fee for visitors and specific other non-immigrant visa categories from $160 to $185, effective 17 June. Similarly, the application fee for certain petition-based non-immigrant visas for temporary workers (H, L, O, P, Q, and R categories) has been raised from $190 to $205.