US Treasury secretary Janet Yellen's China visit to ease tensions ends unproductively despite long meetings, cordial tone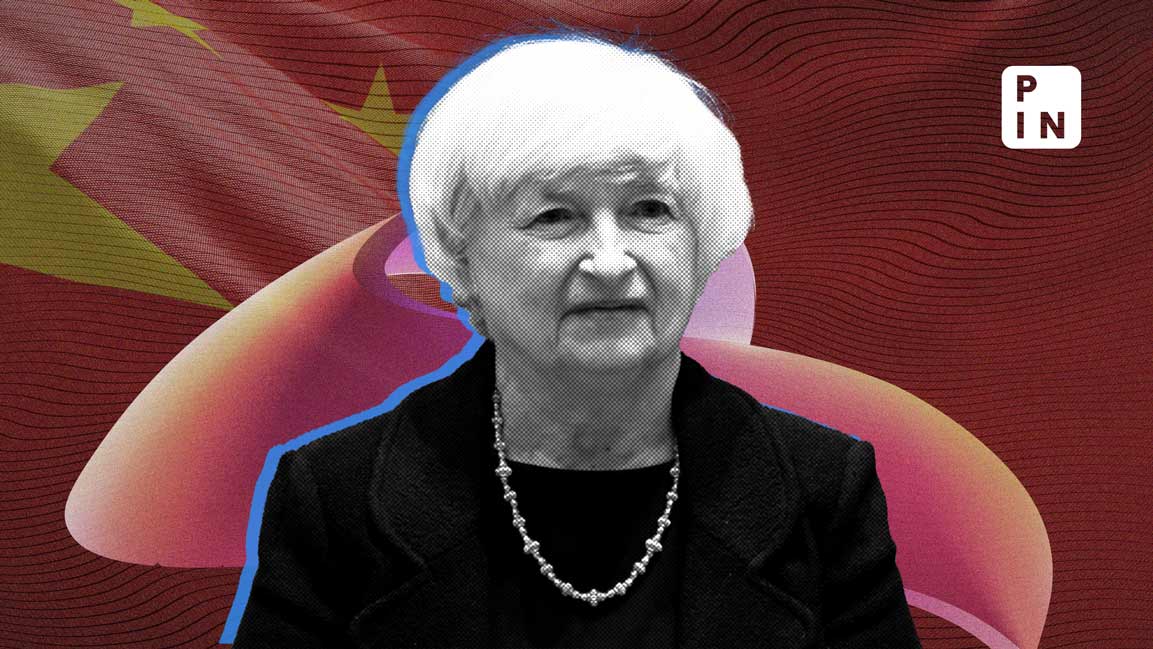 US Treasury secretary Janet Yellen's four-day visit to China doesn't seem to have yielded much to improve relations between the world's two biggest economies.
Yellen held marathon meeting sessions with key stakeholders in Beijing during her visit that began July 6 in a bid to ease tensions between the biggest economies.
The US Treasury secretary's visit was "pragmatic" and the talks were "constructive", but the "positive" expectations that Yellen's tour generated are like "a candle in the wind, weak and uncertain," China's government-run Global Times newspaper said in an editorial.
"It is believed that Yellen's visit will hardly alter the trajectory of the economic relationship between the two countries, nor will it substantially improve the China-US relationship," the editorial said.
The rising Sino-US tensions have sparked off conversations about diversifying supply chains to safeguard critical technology manufacturing.
Against this backdrop, India's strategic partnership with the US on the initiative for Critical and Emerging Technologies (iCET) is set to take centre stage, said analysts.
The iCET is a strategic partnership between the US and India that seeks to facilitate cooperation in areas of artificial intelligence, quantum computing, 5G/6G, biotech, space, semiconductors, and joint defense production.
Initiated during Prime Minister Narendra Modi's state visit to the US last month, this tie-up is an effort to strengthen the global supply chain for semiconductor manufacturing with a reliable partner, reducing dependence on China and thus mitigating potential disruptions due to geopolitical tensions.
Rakesh Mohan Joshi, director at the Indian Institute of Plantation Management in Bengaluru, said: "In this escalating trade tension between the US and China, and with Beijing's steadfast tilt towards Russia in the Ukraine war, Western countries are seriously contemplating a China-plus production policy."
"India, with its intellectual prowess and strong demographics, is ideally positioned to reap the most benefits," Joshi, who was a former dean at the Indian Institute of Foreign Trade in New Delhi, said.
Almost coinciding with Yellen's visit, China had announced export controls on gallium and germanium, critical elements in the manufacture of semiconductor and consumer electronics, beginning next month. US Department of Energy data shows that the country sources a staggering 95% of its gallium from China, highlighting its precarious reliance on Chinese supply chains.
"Efforts prioritizing scientific research to replace these critical elements with alternatives readily available in countries other than China will be rewarded," Joshi said, while emphasizing that the exploration of these elements in different geographies is of paramount importance.
India cannot produce gallium commercially and does not have germanium reserves, he added.
India's recent move to collaborate with the US on iCET aims to bolster semiconductor manufacturing and rejuvenate the global supply chain. This strategic move could offer an alternative to China's hold on the supply chain, which is under constant threat due to geopolitical tensions, analysts said.
However, the road to semiconductor manufacturing in India is likely to be a long one, with considerable challenges to overcome.
Joshi said that the last financial budget saw an allocation of ₹3,000 crore ($36 billion) for the semiconductor ecosystem, with the commerce ministry introducing measures through the production-linked incentives scheme (PLI) to stimulate growth in this sector.