Alphabet, the parent company of Google, has intensified the competition in the generative AI arena against Microsoft's OpenAI with the announcement of PaLM 2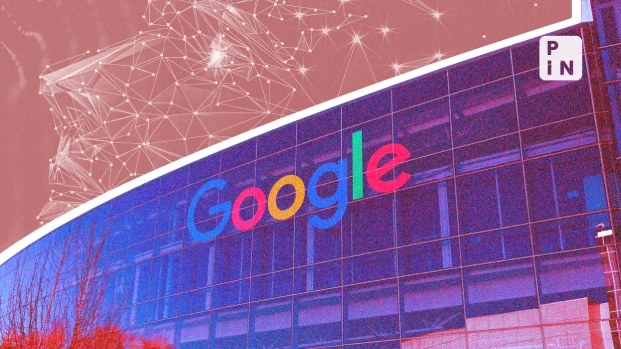 Artificial Intelligence (AI) took centre stage at the Google I/O developer conference last week, with speakers using the word about 140 times in the two-hour event, as the tech giant doubled down on the technology that has taken the world by storm in recent times.
Alphabet, the parent company of Google, has intensified the competition in the generative AI arena against Microsoft's OpenAI with the announcement of PaLM 2, a significant upgrade to its leading language processing system. 
The "state-of-the-art language model now boasts improved reasoning, math, multilingual translation coding, and natural language generation capabilities", Zoubin Ghahramani, a vice-president at Google's DeepMind unit that steers the company's AI initiatives, said. 
The race to develop powerful AI systems has been heating up, and Alphabet is determined to stay ahead of the curve, with PaLM 2 being a major step in that direction. The technology has been integrated into 25 Google products, including Google's Bard chatbot, Gmail, Google Docs, Google Sheets, and YouTube.
Google also opened up its AI chatbot Bard to 180 countries, while allowing users to try it out in English, Japanese, and Korean. The chatbot was earlier available only in the US and UK.
Meanwhile, concerned about the growing misuse of AI, Google chief executive officer Sundar Pichai announced that the company is deeply investing in AI responsibility. To begin with, the tech czar said, the company is focusing on watermarking and metadata.
"Watermarking embeds information directly into content in ways that are maintained even through modest image editing. Moving forward, we're building our models to include watermarking and other techniques from the start," Pichai said.
"Metadata allows content creators to associate an additional context with original files, giving you more information whenever you encounter an image. We'll ensure every one of our AI-generated images has that metadata," he added.
The technology giant also unveiled its first folding phone, the Google Pixel Fold, as the craze for this form factor caught on, leaving Apple as the only global smartphone brand without a foldable device in its stable.
The new foldable phone has a design that unfolds into a compact tablet with a 7.6-inch screen, which is powered by the Google Tensor G2 chip, Pixel's product manager George Hwang said in a blog post. 
The other newly launched Pixel devices – the Pixel 7A phone and the revamped 11-inch Pixel Tablet – are also powered by the Google Tensor G2 chip, which has been designed and fabricated to not only seamlessly run AI and machine learning tasks but also boost security features. 
The devices will all run on Android 14, the latest version of Google's mobile operating system. 
Dave Burke, vice-president of engineering at Android, showed how Android 14 users can customize their lock screens, create new wallpapers using emoji and use photos to make 3D wallpapers — all possible due to generative AI.
Facing the heat from a new and improved Bard, OpenAI has begun expanding its AI chatbot ChatGPT's capabilities by allowing its Plus users to enable web browsing and plugins.
As the battle lines harden in the AI landscape, Google's focus on AI responsibility may spawn more such measures from rivals in their relentless drive to maintain an edge and transform the digital world, ethically.