Through digital public infrastructure (DPI) like Aadhaar and UPI, India is on a mission to bring greater public good by fostering a collaborative environment for public and private sector entities
Armed with robust digital public infrastructure (DPI), India is all set to become a high-productivity online mega economy. India's DPI framework, also referred to as India Stack, is a complex yet democratic and inclusive set of open Application Programming Interface (APIs) that stack upon each other to address various social challenges arising from economic underdevelopment. The country's DPI, consisting of interconnected technological building blocks, provides a network of digital rails for government and private players to leverage and accelerate market growth.
Fueled by digital infrastructure, India is witnessing irreversible, nonlinear transformations in different sectors, such as finance, health, and education. These changes are interacting with each other, giving rise to more innovations and creating new market opportunities. Experts believe that India is on a mission to bring greater public good by fostering a collaborative environment for public and private sector entities, bringing hundreds of millions of people into the formal economic system. 
A recent G20 document by the World Bank praised the Indian approach to unlocking the power of digital public infrastructure, including Aadhaar and UPI, for improving financial inclusion.
Here are some of the population-scale DPIs in India:
Aadhaar (Unique Digital ID) 
Beneficiaries – 1.38 billion


Started as a project in March 2006 to create unique identities for BPL (below poverty line) families, Aadhaar was later launched by the Indian government to offer 12-digit random identification numbers to all Indian citizens. At the end of FY 22, over 1.32 billion Aadhaar cards have been issued, with efforts underway to bring the remaining 7% of the population under its coverage. Launched as a project to provide identity cards to citizens, Aadhaar now serves as a cornerstone of India's approach to DPI for public welfare, offering secure authentication for various services such as banking, mobile SIM cards, and subsidized ration through the public distribution system. 
Products like DigiLocker, Electronic KYC (eKYC), and Direct Benefit Transfer (DBT) are built on this technology stack. Using Aadhaar, the government directly deposits subsidies into beneficiaries' bank accounts, limiting exposure to practices such as black marketing of commodities due to its end-to-end traceability. The development of Aadhaar provided necessary lessons for digital solution providers in developing population-scale digital public infrastructure (DPI) while safeguarding privacy, security, open APIs, and a layered approach.  
Unified Payment Interface (UPI)
Users – 350 million
Transactions – 9.6 billion a month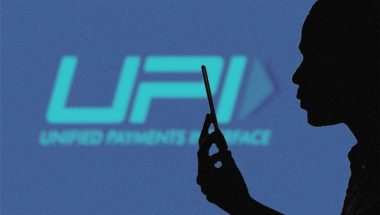 Launched in May 2016 by the National Payment Corporation of India (NPCI), the unified payment interface (UPI) is used by over 350 million Indians to access multiple bank accounts via a single mobile application (of any participating bank). This application merges several banking features to enable seamless fund-routing merchant payments. UPI supports "Peer to Peer" collect requests with an option to schedule payments as per requirement.
NPCI launched the Bharat Interface for Money (BHIM) app to enable UPI in November 2016 and soon there were other entrants in the market like Phone Pay, Paytm, and Google Pay. Ever Since the launch of UPI, NPCI has popularized a bouquet of retail payment products such as RuPay card, Immediate Payment Service (IMPS), Aadhaar Enabled Payment System (AEPS), National Electronic Toll Collection (NETC FasTag), and Bharat BillPay.
FASTag
Number of FASTag Issued till August 2023 – 75.44 million
Toll Collected in August 2023 – ₹5,175 crore ($621.8 million)
The Radio Frequency Identification (RFID) tag, marketed as FASTag, provides the convenience of cashless payments of toll at more than 528 toll plazas across national highways. This enables non-stop movement of vehicles through the Electronic Toll Collection (ETC).
FASTag is an interoperable ETC solution covering 23 banks, 70+ concessionaires, and 17 system integrators. Banks issue FASTag to their customers and link these tags to prepaid/savings/current accounts for the deduction of toll fees. Acquirers integrate with the toll plaza for toll transactions and settle these payments to concessioners. Apart from facilitating transactions between issuer and acquirer bank, NPCI provides the necessary infrastructure for tags, ETC lanes, RFID readers, and cameras.
Customers can zip through the dedicated ETC lanes at the toll plazas and also benefit from lower toll fares as the government has allowed the National Highways Authority of India (NHAI) to give cashback incentives for promoting electronic toll payments. The program is currently implemented on the NHAI toll plazas but will soon be extended to state and city toll plazas. It can eventually be expanded to other uses like payments for parking, fuel, and enforcement (traffic fines), or any other vehicle-linked payments.
CoWIN
Total registrations – 1.11 billion
Vaccine doses administered – 2.2 billion
India earned much criticism for being a slow starter in its response to the Covid-19 pandemic, but in two years, India delivered over 2.20 billion vaccine doses, thanks to its robust tech infrastructure that helped it launch the CoWIN app. The app enabled users to secure vaccine appointments, including first, second, and booster doses in different cities. The mobile application offered digital vaccination certificates to registered users on their mobile phones with an option to save them on DigiLocker or in the cloud.
After successfully implementing vaccine management, CoWIN later expanded to telemedicine, launching e-Sanjeevani, and the Ayushman Bharat Digital Mission (ABDM) platforms. Around 442 million unique IDs have been created and 111 digital health services are integrated into ABDM as of August 2023. ABDM is built using fundamental design principles like inclusivity and voluntary participation and is also based on an open application programming interface (API) based ecosystem that allows interoperability and information sharing between businesses, information technology systems, and applications.
DIKSHA Portal
Users – 200 million students, 7 million teachers

Content uploaded – 5.29 billion learning lessons, 61 billion learning minutes
The DIKSHA portal, India's digital education platform, offers engaging learning material to teachers, students, and parents as per the prescribed school curriculum. DIKSHA was built on MIT-licensed open-source technology called Sunbird — a digital infrastructure for learning and solutions that offer over 100 microservices as building blocks for developing platforms and solutions.
Though this platform was launched in 2017, DIKSHA experienced an unprecedented rise in usage by learners and teachers during the Covid-19 pandemic. The platform currently has 5.29 billion learning lessons, accounting for more than 61 billion learning minutes. 
In July 2021, the Government of India launched NDEAR (National Digital Education Architecture) to provide building blocks for federated and interoperable systems by States/UTs. NDEAR is considered a step ahead for creating energized textbooks, online courses, content sourcing, interactive quizzes, and question banks based on the school curriculum and is paving the way for opening the market for private players using these QR codes.  Every textbook printed by the government is QR-coded and uploaded on the DIKSHA portal. 
Open Network Digital Commerce (ONDC)
Sellers/Service providers – 179,000

On 31 December 2022, ONDC was set up as a non-profit company under the National Payment Corporation of India (NPCI). ONDC, described as a UPI of e-commerce, aims to democratize digital or electronic commerce, moving it from a platform-centric model to an open network. Its goal is to sign up 900 million buyers and 1.2 million sellers on the shared network within five years while achieving a gross merchandise value of $48 billion. The network currently boasts of around 179,000 sellers and service providers active on this network, and it is expected to hit 100,000 daily transactions by January 2024.
McKinsey's report "Digital India – Technology to transform a connected nation" mentioned that if ONDC is implemented well, India will witness a 5X increase in digital products and services, a 4X increase in active e-commerce users, and a 7X rise in MSME users.