Mahima Datla, M.R. Jyothy, and Rashmi Verma from India feature in the list of 20 most powerful businesswomen in Asia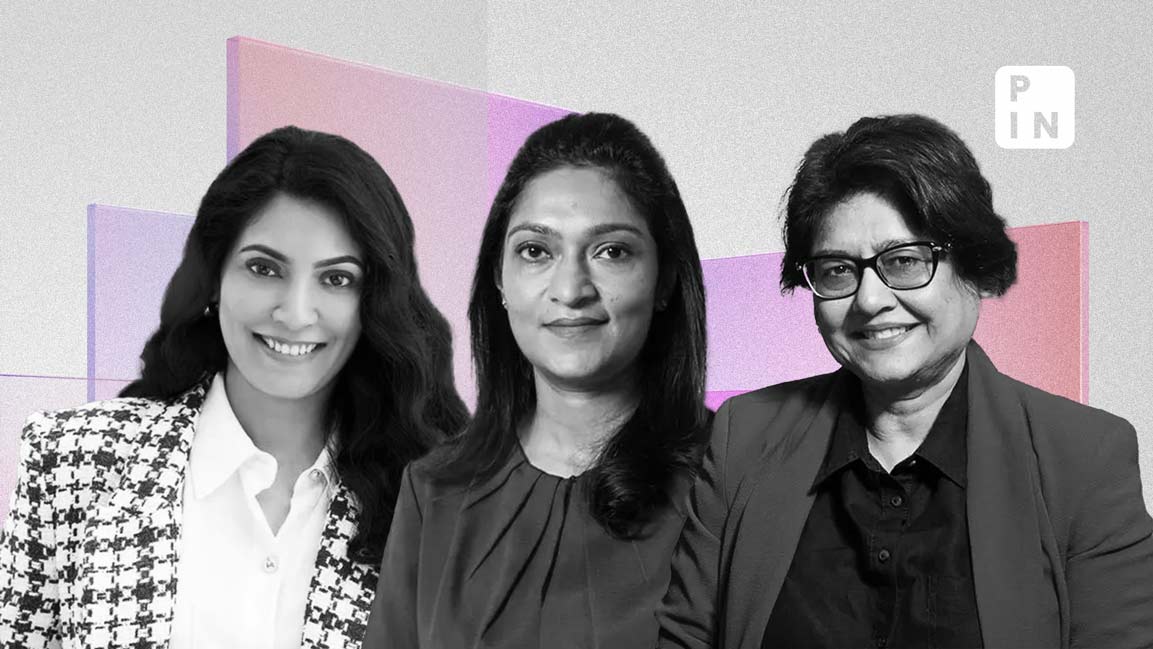 Three Indian women entrepreneurs have made it to the Forbes Asia Power Businesswomen 2023 list, which recognizes 20 Asian women for their successes and track records as business leaders.
Mahima Datla, managing director, Biological E.; M.R. Jyothy, managing director, Jyothy Labs; and Rashmi Verma, co-founder and chief technology officer, C.E. Info Systems from India featured on the list. 
The list honors women who work in various industries including finance and banking, property, technology, and commodities. Some of these women have moved up the corporate ladder to the top-rung, and in many cases become the first woman to take on these roles. Others are leading their family businesses to new heights to build their own enterprise.
"All women featured this year are newcomers to the list, adding to our network of outstanding businesswomen in the Asia-Pacific region. They have been selected for their achievements and track records as business leaders." Forbes said. 
The list features Taiwan's Alice Chang, Founder and CEO of Perfect Corp; China's Trudy Dai CEO, Taobao and Tmall Group and Alibaba Group; Singapore's Carolyn Choo, CEO and managing director, Worldwide Hotels; Japan's Makiko Ono, CEO, Suntory Beverage & Food; and Thailand's Piyajit Ruckariyapong, CEO, Sappe among others. 
Here is more about the three Indians on the list. 
Mahima Datla
Mahima Datla is the managing director of the Hyderabad-based pharmaceutical and vaccine company Biological E., founded by her paternal and maternal grandfathers in 1988, which she joined in 2001 after earning a bachelor's degree in business administration from Webster University, London.
In 2013, she was promoted to the position of managing director. A nearly decade-long struggle with her mother over the company's ownership was concluded last year when the Supreme Court ruled in her favor.
The company's profile was raised considerably during the Covid-19 pandemic when it developed a recombinant protein vaccine, Coverbax, in collaboration with the Texas Children's Hospital Center for Vaccine Development and Baylor College of Medicine in Houston. The company supplied 100 million doses to the Indian government until August 2022.
Over the last four years, revenue has grown at a compound annual rate of 40%, reaching $ 475 million in the fiscal year ending March 2023. Biological-E, which contains eight World Health Organization-approved vaccinations, including those against tetanus, rubell, and measles, makes more than 2 million vaccine doses every day and distributes them to more than 130 countries. The next step is a pneumonia vaccine, for which Datla has received commercialization and production approval from India's drug authority. 
M.R. Jyothi
M.R. Jyothi is the managing director of Jyothy Labs, a Mumbai-based consumer goods company founded and named after her by her father, M.P Ramachandran, now chairman emeritus, in April 2020.
Jyothi Labs manufactures detergents and dishwashing soaps in 23 factories across India and is a market leader in the fabric whitener segment, with a market share of more than 80% driven by its flagship brand Ujala.
The company ranks second in the dishwashing bar and liquid category by sales value and second in the insect repellent coils category by volume. Despite a sharp increase in raw material prices, revenue increased 13% to $300 million in the fiscal year ending 31 March, and net profit increased 51%.
Rashmi Verma
Rashmi Verma co-founded MapmyIndia with her husband Rakesh Verma in 1995. Its parent company, C.E Info Systems, with a market capitalization of  $1.4 billion became a publicly traded company after a successful IPO. The company is also behind the indigenous Indian navigation app, Mappls. 
Mapmyindia has helped map approximately 18 million sites, including hills and landmarks, 15 million addresses, and 6.6 million kilometers of highways. It leverages the information to provide app users with door-to-door directions, including traffic updates, speed limit alerts, and pothole warnings.
Mappls' consumer app is free and has received over 10 million downloads. In addition, the company licenses its data and tools to clients in the automobile, banking, and e-commerce industries.
In the two years ending March 2023, revenue and net profit nearly doubled to $34 million and $13.3 million, respectively.
Verma studied for a master's degree in operations research and computer science from Eastern Washington University in the United States after studying chemical engineering at the Indian Institute of Technology Roorkee. She later worked for IBM as a system engineer and database specialist.