August saw about 36% deficit rains, says India's weather department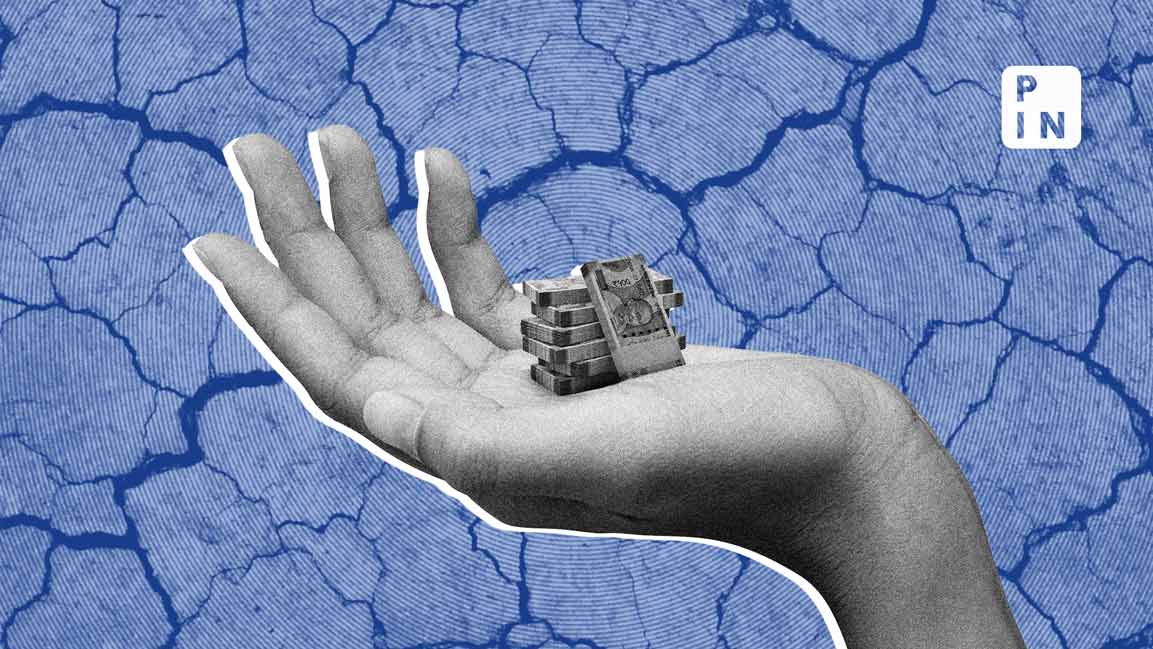 India saw its driest August ever this year, the Indian Meteorological Department (IMD) said on Thursday, with El Niño conditions amid worsening geopolitical situation in Europe likely to keep food prices elevated and push inflation to risky levels.
This year, rainfall distribution during the monsoon season, which runs from June through September, has been inconsistent. June recorded 10% less rainfall than the average, while July bounced back with 5% more. August saw deficit rains of up to 36%, corroborating forecasts by the India Meteorological Department (IMD) and private weather forecaster Skymet.
"India received the lowest rainfall in August since 1901, one of the worst cases in the history of rainfall in the country," IMD chief Mrutyunjay Mohapatra said on Thursday, adding that September may see normal rains. Rainfall in the country as a whole was lower than the 10-year average from June to August, IMD said.
"Among agricultural regions, the eastern Gangetic plains (eastern Uttar Pradesh, Bihar, Jharkhand, and southern West Bengal) and southern Karnataka, Madhya Maharashtra, Rayalaseema in Andhra Pradesh, and Kerala continue to see a significant deficit in cumulative rainfall," rating agency CareEdge said in a report, adding that western regions such as Saurashtra and Kutch, western Rajasthan, and Himachal Pradesh are seeing surplus rains.
A weak to moderate El Niño is anticipated to extend the dry spell, CareEdge said in the report.
At least half of India's arable land is rain-fed, with the monsoon delivering nearly three-fourths of annual rainfall. El Niño is a climate event that warms the Pacific Ocean and affects weather around the world. The phenomenon is akin to a weather rollercoaster that messes with the monsoon, usually making it weaker or more unpredictable, impacting people's lives and the economy.
Oilseeds and pulses stand out among the crops most susceptible to price rise due to the wayward progression of the monsoon, CareEdge said, adding that, "given their relatively high reliance on imports, any decrease in domestic production could potentially expose domestic consumers to fluctuations in global prices of agricultural products". About 55% of pulses and 9% of edible oil used in India are imported.
Meanwhile, the spike in food prices may keep the Reserve Bank of India's (RBI's) hands tied on interest rates. Earlier this month, RBI's rate-setting panel unanimously decided to keep the main repo rate unchanged for the third time in a row amid concerns of rising inflation. RBI revised its inflation expectations upwards from 5.1% to 5.4%, citing rising prices of vegetables, cereals, and pulses
The next meeting of the RBI's monetary policy committee is scheduled for October 4-6. The central bank is expected to remain cautious and employ a 'wait and watch' approach.
"There is an anticipated moderation in vegetable inflation. The potential for persistent price pressures on cereals, pulses, and spices is evident. The risk of food inflation being influenced by global factors has heightened. Nonetheless, a more subdued core inflation, declining wholesale inflation, and a dip in global commodity prices, particularly of industrial metals, will serve to mitigate the impact on retail inflation with a certain time lag," CareEdge added.